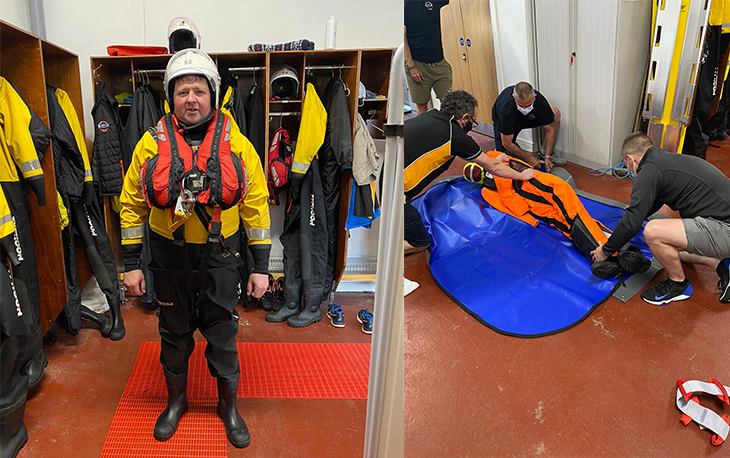 William O'Neill from Bairds of Antrim Funeral Directors gives a training session to Lough Neagh Rescue, Antrim on how to retrieve remains from the water.
Lough Neagh Rescue is a voluntary search and rescue organisation based in Antrim on the shore of Lough Neagh.
The training was organised by William with one of the members of Lough Neagh Rescue. William is experienced in doing coroners' removal and therefore, was the perfect person to help train Lough Neagh Rescue.
Jon Braid said: "I thought it would be good for us as a business and the members of the rescue team that we shared his experience hence a more dignified way of body recovery from the water".