Choosing a coffin can often be the hardest part of the funeral arrangements because it's a very visual part of the process. We will make this as easy for you as we can, taking into account what you believe reflects the personality or wishes of the person whose funeral you are arranging. It might just be as simple as the one you like the look of the most or whether you have a specific wood finish or budget in mind.
Bairds of Antrim Funeral Directors offers a selection of traditional veneer and classic solid wood coffins in a range of finishes, as well as a natural wicker and an eco-friendly cardboard coffins.
Our experienced team will be happy to talk through the options to help you choose the right one for your loved one.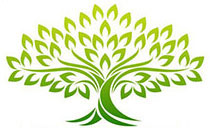 Our Coffin Range
Eleven handpicked coffins for you to choose from. In the classic softwood and hardwood selections, we use wood from managed forests.
View brochure
Contact us

Choose a prepaid funeral plan

Choice Funeral plans enable you to arrange and pay for your Funeral Director Services in advance, which could provide peace of mind to you and your family.
Funeral Notice, Donations and Tribute Service

View funeral notices and tributes to your loved one and leave a donation in their memory
View funeral notices