Why choose
Bairds of Antrim Funeral Directors?
Our dedicated team of funeral directors and arrangers at our Antrim funeral home is committed to creating tailored funerals that reflect the unique life of your loved one. We are located just northwest of Belfast and are on the northeast coast of Lough Neagh. We can be contacted 24 hours a day, by telephone, and are here to discuss your needs. Or if you prefer, we can visit your home to discuss funeral arrangements.
Learn more & meet the team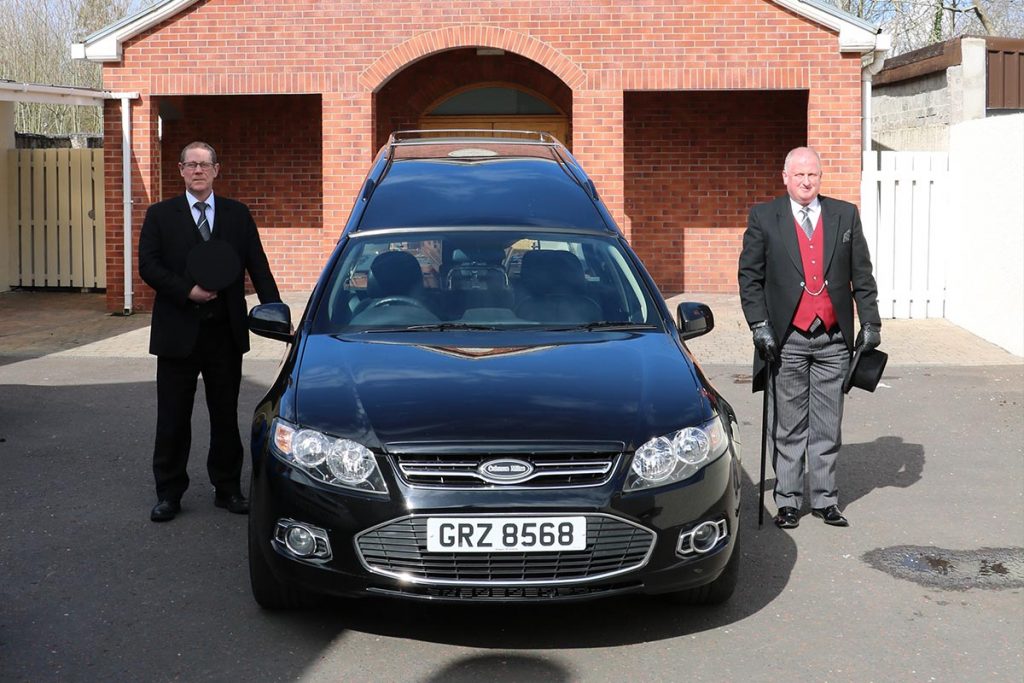 Types of funerals
Burials are the most popular form of funeral in Northern Ireland with a service at the funeral home or local church with a family gathering afterwards. Cremations have grown in popularity in recent years with religious or non-religious services taking place at the funeral home, church or alternative venues. We are served by Roselawn Cemetery and Crematorium in Crossnacreevy which is just southeast of Belfast.
If you are looking for something a bit different, unique and more personalised or less formal than a traditional service, Bairds of Antrim Funeral Directors can support and guide you to create a farewell that is a true celebration of the life of your loved one.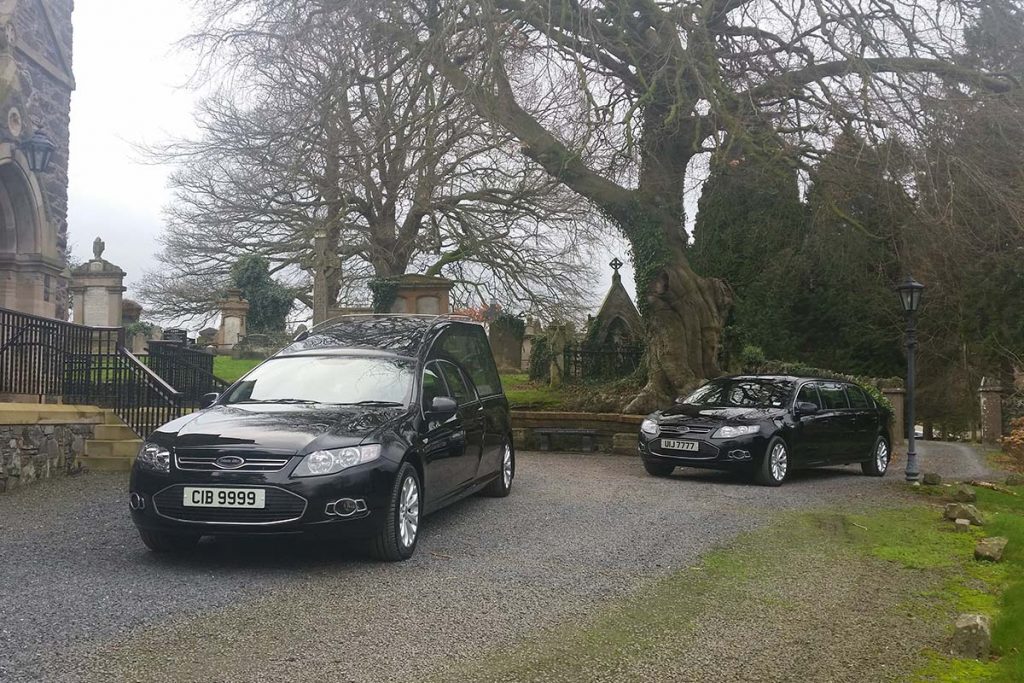 Products & Services
Our funeral directors and arrangers understand that funerals are incredibly personal, so everything will be built around your needs. After many years serving the local community of Antrim and greater Belfast, we are experts at delivering tailored funerals so if you have any special requests, we'll always endeavour to do our best to accommodate them.
We'll listen to you and let you choose the level of support you would like, while guiding you through the practical and legal requirements.
Choose a prepaid funeral plan

Choice Funeral plans enable you to arrange and pay for your Funeral Director Services in advance, which could provide peace of mind to you and your family.
Learn more
Funeral Notice, Donations and Tribute Service

View funeral notices and tributes to your loved one and leave a donation in their memory
View funeral notices