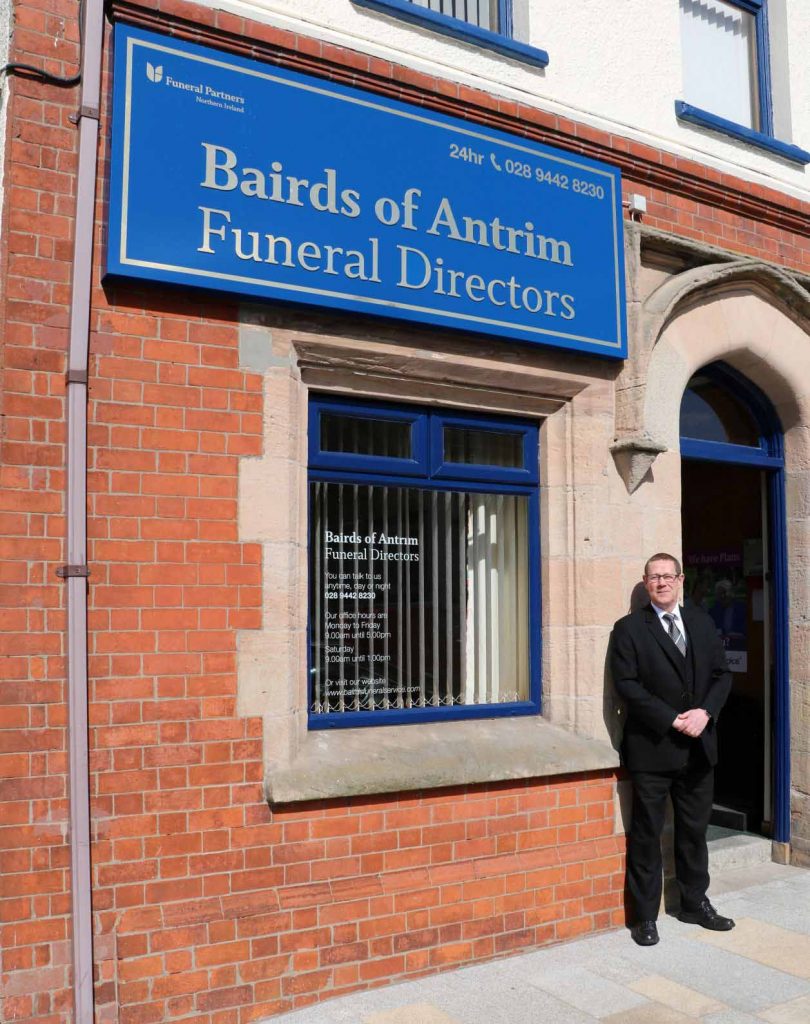 About Bairds of Antrim Funeral Directors
Bairds of Antrim Funeral Directors was founded in the late 1870's by James Baird, great grandfather of the current manager, Jon Baird. We have been serving the local community of Antrim and greater Belfast for four generations. With over 140 years of experience, we provide a professional and caring service to families in their time of need.
The funeral church was purpose built a few years ago and is a modern, warm and friendly environment for families to hold a funeral service. With cremations becoming more popular, we are served by Roselawn Cemetery and Crematorium in Crossnacreevy, just southeast of Belfast.
The team at our Antrim funeral home will provide advice at every stage of the funeral planning process, and will arrange an individual and unique funeral to help you celebrate the life of your loved one.  We have our own service venue on-site in Antrim.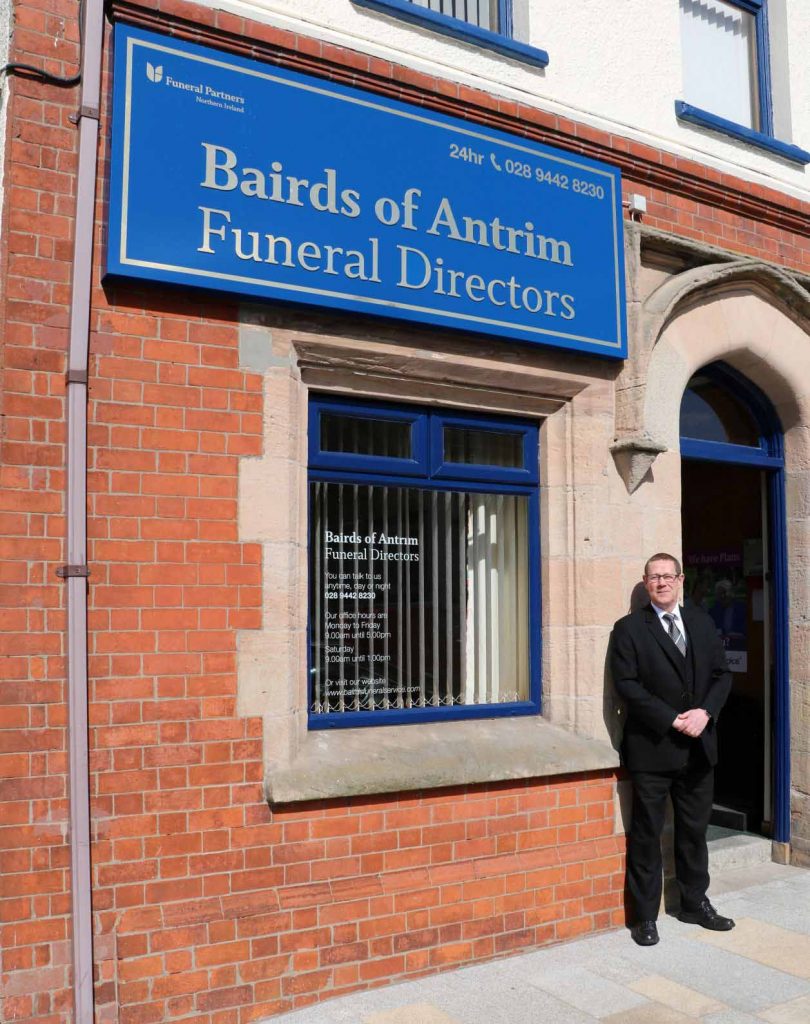 Meet the Team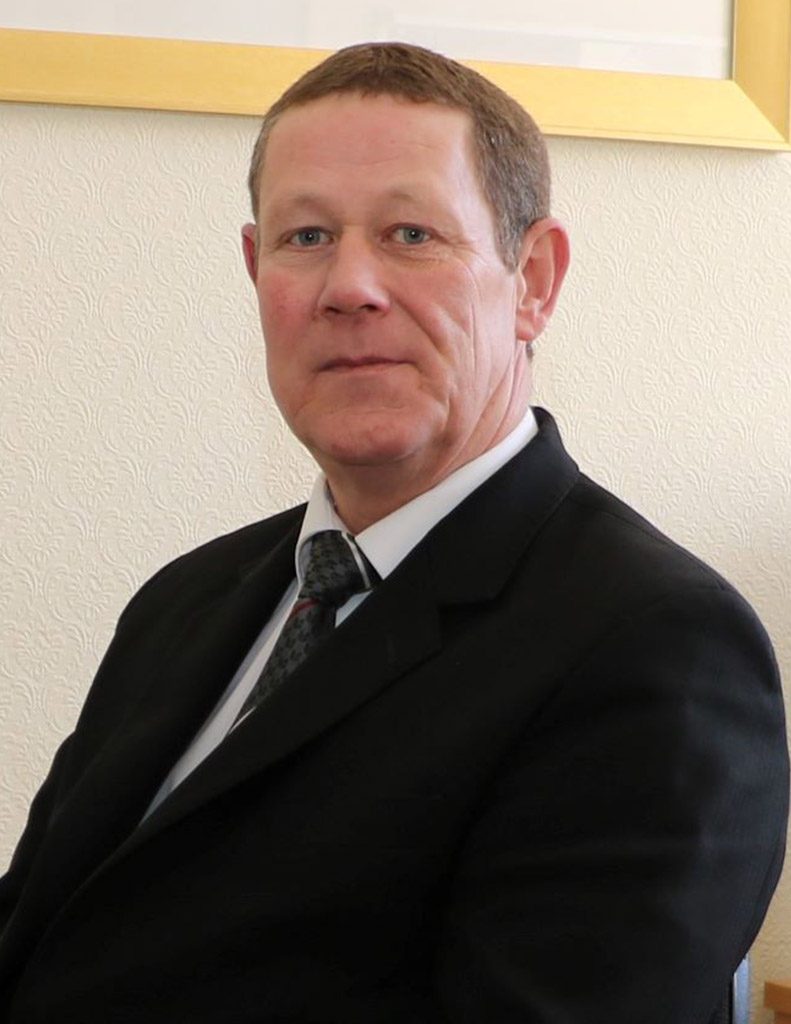 Jon Baird
Business Principal
I have worked in the business since 1982 so my length of service is a few months short of 39 years. Before entering the business, I trained as a motor mechanic and when I completed my apprenticeship I joined the business as the 4th generation of the family to be involved. It seemed that once I had my apprenticeship done it was a natural progression to join the business and continue the family name. I enjoy being able to help people, guide and support them and leave a positive lasting memory during difficult times.
It is important to me to continue to uphold the family name and support the local community, being genuinely compassionate and supportive. I hope the families that choose to use our services feel supported by a team of professional staff who have the skills and knowledge guide them during a very difficult time in their lives. I believe in treating people in the way I would like to be treated if I needed the services of a Funeral Director.
Our Values
Pride
We take pride in everything we do. Our aim is that everyone who works for Funeral Partners shares our values.
Helping People
Our business exists to help the bereaved to make fitting arrangements for their loved one's last journey and to provide lasting memories for family and friends.
We do this with a positive, caring and understanding approach.
Respect for everyone
We value diversity and treat everyone with the same respect, courtesy and dignity.
Professional Standards
We are a professional organisation and we strive to achieve the highest possible standards in everything we do and to improve upon these standards continuously.
Accept responsibility
We accept responsibility for our actions both as a company and as individuals.
Partnership
We believe that we can only achieve our goals by working together in partnership with client families, suppliers and our employees.